Tahitian
Utopia Series by Caldera Spas
Many describe the Tahitian® 6-person hot tub as "just right." Whether you are planning a party or looking to complement your workout routine, the Tahitian spa won't disappoint. Relax in this model knowing that it's loaded with hot tub features that you'll enjoy day-in and day-out.
---
Features and Options
Energy Efficent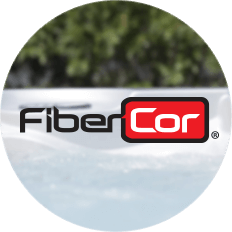 Caldera uses innovative FiberCor insulation applied at 2 pound density. This is four times more dense than standard 1/2 pound foam. The insulation keeps in the heat, which saves you money on your electric bill
Click to expand
Advent Control Panel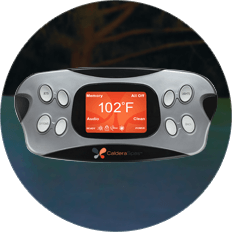 Caldera's innovative Advent Control Panel is an intuitive interface to your's hot tub's inner workings. It's so easy, you can turn on the jets or change the temperature with just one button; even complicated filtration cycles are made easy with Advent.
Click to expand
Avante Cabinetry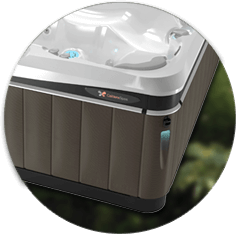 The Utopia series features the most beautiful cabinets Caldera has to offer. The Avante cabinetry is suitable for all climates, and is made of a strong, durable material that can withstand harsh weather. It is available in Sand, Slate, and Brownstone colors.
Click to expand
Specifications
Seating Capacity
6-person spa
Dimensions
7' x 7' x 36" inches
Average Spa Volume
375 gallons
Dry Weight
900 lbs.
Total Filled Weight
5080 lbs.
Jet Pumps
2 ReliaFlo Pumps
Circulation Pump
EnergyPro Circulation Pump
Filtration System
100 sq. ft.
Electrical Requirements
230V/50A
Get a Quote
---
Set up a Wet Test
---
In-Store Appointment
Color Choices
Shell Colors
Cabinet Colors