Marino
Vacanza Series by Caldera Spas
Six adults fit comfortably in the Marino, a popular Vacanza® Series spa with 35 hydromassage jets and a surprising range of features that make caring for and enjoying your hot tub a simple pleasure.
---
Features and Options
Energy Efficent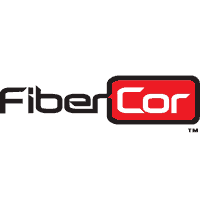 Caldera uses innovative FiberCor insulation applied at 2 pound density. This is four times more dense than standard 1/2 pound foam. The insulation keeps in the heat, which saves you money on your electric bill
Click to expand
EcoTech Cabinets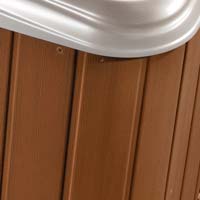 Caldera's EchoTech synthetic cabinets are designed to withstand harsh weather and come out still looking gorgeous. Unlike wooden cabinetry, EcoTech will never rot - you will never need to strip and reseal your spa's exterior ever again. Available in your choice of three stained wood colors.
Click to expand
Inline Frog System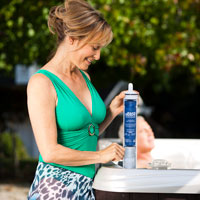 Every Caldera Spa model comes with a Spa Frog inline chemical dispenser system built in as standard. The Spa Frog system automatically adds minerals and bromine to your spa, allowing you to soak in fresh mineral water with very little effort on your part. Alternatively choose Spa Frog's new @Ease system. @Ease uses a new chemical called SmartChlor, which ensures that you never have too much damaging chlorine in the water. It is, without a doubt, the easiest water maintenance system you can buy today.
Click to expand
Specifications
Seating Capacity
6-person spa
Dimensions
7' x 7' x 36" inches
Average Spa Volume
360 gallons
Dry Weight
835 lbs.
Total Filled Weight
4885 lbs.
Jet Pumps
2 ReliaFlo Pumps
Circulation Pump
None
Filtration System
65 sq. ft.
Electrical Requirements
230V/50A
Get a Quote
---
Set up a Wet Test
---
In-Store Appointment
Color Choices
Shell Colors
Cabinet Colors