Cabana Suite 3500
Suite Series by Dreammaker Spas
The Cabana Suite is much more than a spa: It's your entirely new backyard. Integrated into the spa is a handy collapsible table, drinks cooler, and even a full umbrella. It also comes with a step with two integrated planters, a sturdy handrail, and a hidden storage compartment for you to put your water maintenance supplies in. Even better yet, it comes with a heavy-duty cover that helps save you money on your electricity bill and a lifter to help you take the cover on and off.
But that wouldn't mean anything if the spa wasn't any good, and Dreammaker really delivers in that aspect. Made with their propriatary Syncrylic material, the Cabana Suite is a beautiful work of art. Internally, the spa is powered by a proven set of components that are guaranteed to last. The Cabana Suite is made to please.
---
Features and Options
Syncrylic
Syncrylic is an exclusive material that offers the beauty and sheen of Acrylic with the durability of Polyethylene. Developed by Dreammaker spas exclusively for their hot tubs, this material allows them to make their spas with a strong unibody construction that is remarkably lightweight. Syncrylic is available in three stunning colors.
Click to expand
Quad Energy System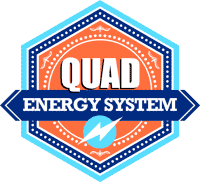 Dreammaker spas cost less to run than the competition. How do they do it? With smart energy-saving design. The quad energy system consists of four parts designed around generating and retaining heat. The first aspect is the insulation; an inset cover creates a seal that prevents heat escaping as steam, while the spa itself is surrounded with heat-retaining Roxul Green Guard insulation. The other three aspects of the Quad Energy System relate to generating heat; a friction heater and heat return capture energy generated passively by the movement of the pumps, while a traditional electric heater reduces the amount of time the pumps need to circulate while heating.
Click to expand
Specifications
Seating Capacity
4-person spa
Dimensions
6'8 x 6'8 x 34" inches
Average Spa Volume
314 gallons
Dry Weight
416 lbs.
Total Filled Weight
3035 lbs.
Jet Pumps
3HP 2 speed pump and 2.5HP 1 speed pump
Circulation Pump
None
Filtration System
Easy Clean Convex 2 Filter
Electrical Requirements
250V 50A
Get a Quote
---
Set up a Wet Test
---
In-Store Appointment
Color Choices
Shell Colors
Cabinet Colors