EZL Spa
Stonehenge Series by Dreammaker Spas
Recline in the EZL SPA, the 3-4 person spa with two Comfort Back Water Stream contoured seats plus a full-size lounger. Each spa comes with directional jet faces that can be individually controlled to increase or decrease the desired massage action. With unibody construction that is virtually indestructible, this energy efficient model features a Super Seal Cover, Digital Controls, Easy Kleen / Convex2 Filtration plus our patented MoonGlo Waterfall with backlit LED light. You gain all the benefits of a luxury spa at a fraction of the price. Easy to install, lightweight, plug and play design makes the EZL SPA perfect for family and entertaining.
---
Features and Options
Quad Energy System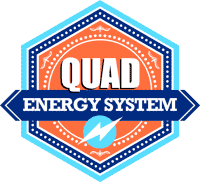 Dreammaker spas cost less to run than the competition. How do they do it? With smart energy-saving design. The quad energy system consists of four parts designed around generating and retaining heat. The first aspect is the insulation; an inset cover creates a seal that prevents heat escaping as steam, while the spa itself is surrounded with heat-retaining Roxul Green Guard insulation. The other three aspects of the Quad Energy System relate to generating heat; a friction heater and heat return capture energy generated passively by the movement of the pumps, while a traditional electric heater reduces the amount of time the pumps need to circulate while heating.
Click to expand
Specifications
Seating Capacity
4-person spa
Dimensions
79 x 69 x 32 inches
Average Spa Volume
189 gallons
Dry Weight
275 lbs.
Total Filled Weight
1852 lbs.
Jet Pumps
115V 2 BHP Jet Pump, optional 240V pump
Circulation Pump
Single-Pump Circulation
Filtration System
Dream Clean Filtration System
Electrical Requirements
120VAC 15A or 240VAC 30A
Get a Quote
---
Set up a Wet Test
---
In-Store Appointment
Color Choices
Shell Colors
Cabinet Colors