Fantasy
Stonehenge Series by Dreammaker Spas
The all new FANTASY is Dream Maker's 2 person spa with the patented Comfort Back Water Stream contours and Smart Flow auto-adjusting stainless steel jets for a truly unique pressure-controlled massage. With unibody construction that is virtually indestructible, this energy efficient model features a Super Seal cover design, Digital Controls, Dream Clean Filtration system with cartridge plus our patented Niagara Waterfall with LED light. You gain all the benefits of a luxury spa at a fraction of the price. Easy to install, lightweight, plug and play design makes the FANTASY perfect for family and entertaining.
---
Features and Options
Quad Energy System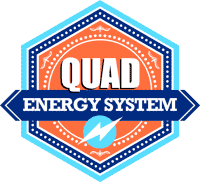 Dreammaker spas cost less to run than the competition. How do they do it? With smart energy-saving design. The quad energy system consists of four parts designed around generating and retaining heat. The first aspect is the insulation; an inset cover creates a seal that prevents heat escaping as steam, while the spa itself is surrounded with heat-retaining Roxul Green Guard insulation. The other three aspects of the Quad Energy System relate to generating heat; a friction heater and heat return capture energy generated passively by the movement of the pumps, while a traditional electric heater reduces the amount of time the pumps need to circulate while heating.
Click to expand
Specifications
Seating Capacity
2-person spa
Dimensions
78 x 69 x 32 inches
Average Spa Volume
185 gallons
Dry Weight
256 lbs.
Total Filled Weight
1799 lbs.
Jet Pumps
2 BHP Jet Pump
Circulation Pump
Single-Pump Circulation
Filtration System
Dream Clean Filtration System
Electrical Requirements
120VAC 15A or 240VAC 30A
Get a Quote
---
Set up a Wet Test
---
In-Store Appointment
Color Choices
Shell Colors
Cabinet Colors