Rendezvous
Celebrity Series by Marquis Spas
The Rendezvous™ is the perfect spa for tight spaces — it tucks into a corner and virtually disappears. Plus the 120V plug-and-play system is the ultimate convenience. You may not believe it at first glance, but two people can settle into this spa and get a great massage. The deep therapy seat delivers a soothing neck massage while your partner enjoys a seat of their own. You may seek personal pleasure, but this is the perfect opportunity to Rendezvous™ with your honey.
---
Features and Options
3-2-1 Zone Control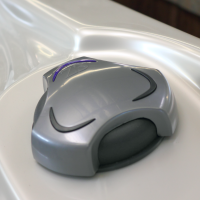 Marquis spas offer a unique convenient control system that will give you more control over your massage. Marquis' exclusive Tri-Zone controls allow you to instantly adjust the pressure of the jets so that you can focus them on your upper back, your lower back, or your legs. Controling all of the jets at once makes your spa much easier to use, while reducing complexity.
Click to expand
Worker-Owned; American-Made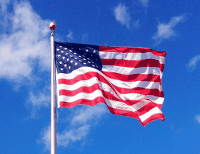 Marquis is actually owned by it's workers. As a result, Marquis is one of the few spa manufacturers that do all of their manufacturing in the United States of America. Since the workers own the company, you are guaranteed that your spa has been designed and put together with the utmost care and deliberation.
Click to expand
Ultra-Quiet Pumps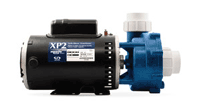 Enjoy your spa without the noise-induced headache. The nearly silent operation of these pumps allow you to listen to music or have a conversation without having to resort to yelling.
Marquis actually goes the extra mile with their pumps; instead of marketing them by their horsepower rating, which has varying effect to jet flow, they list the actual Gallons Per Minute output from the pumps, so you know exactly how well they will perform.
Click to expand
Specifications
Seating Capacity
3-person spa
Dimensions
75 x 75 x 30 inches
Average Spa Volume
170 gallons
Dry Weight
300 lbs.
Total Filled Weight
1545 lbs.
Jet Pumps
Filtration System
1 filter
Electrical Requirements
120VAC 15A or 240VAC 30/50A
Get a Quote
---
Set up a Wet Test
---
In-Store Appointment
Color Choices
Shell Colors
Cabinet Colors