V84L
Vector21 Series by Marquis Spas
The new V84L has teleported past decades of spa manufacturing to keep the dream alive. The generous size of 84" x 84" x 36" deep allows up to six travelers to come together in peace in an open seating configuration. The V84L also features a Commanders Lounge for exceptional comfort. The horizontally-positioned Whitewater-4 jet causes a tidal wave of hydrotherapy to be enjoyed by all! Best of all, the V-O-L-T system with targeted control is Luther Loon approved!
---
Features and Options
Ultra-Quiet Pumps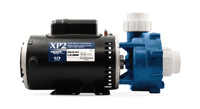 Enjoy your spa without the noise-induced headache. The nearly silent operation of these pumps allow you to listen to music or have a conversation without having to resort to yelling.
Marquis actually goes the extra mile with their pumps; instead of marketing them by their horsepower rating, which has varying effect to jet flow, they list the actual Gallons Per Minute output from the pumps, so you know exactly how well they will perform.
Click to expand
Smartclean™ System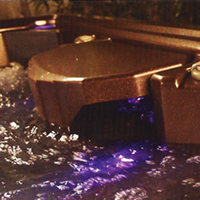 Marquis' Smartclean™ System contols the filtration of your hot tub after you use it. After every use, it will automatically activate the filtration system, cleaning your spa of body oils, dirt, and debris.
Click to expand
Worker-Owned; American-Made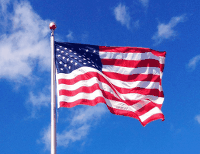 Marquis is actually owned by it's workers. As a result, Marquis is one of the few spa manufacturers that do all of their manufacturing in the United States of America. Since the workers own the company, you are guaranteed that your spa has been designed and put together with the utmost care and deliberation.
Click to expand
Specifications
Seating Capacity
6-person spa
Dimensions
84" x 84" x 36" inches
Average Spa Volume
340 gallons
Dry Weight
700 lbs.
Total Filled Weight
3539 lbs.
Jet Pumps
2 Pumps
Filtration System
ConstantClean Filtration System
Electrical Requirements
240V/30 or 50 amp
Get a Quote
---
Set up a Wet Test
---
In-Store Appointment
Color Choices
Shell Colors
Cabinet Colors