End-Of-Year Specials
The year is almost up, but that doesn't mean that it's too late to get some of the best deals of the year on the best present you could ever get for your family - your very own private hot tub.
12 Months of Zero APR Financing on Floor Model Spas
You're buying a hot tub to relax, aren't you? What's more relaxing than having the security of being able to hold on to your cash for an entire extra year?
Cash Discounts on All New Orders
Nothing is better than having cash left in your pocket. So this holiday season, we're spreading the cheer with cash discounts on all new spa orders. You don't even have to pay for it all at once - just down a fraction of your total. Just pay the final amount before the delivery.
Enjoy $500 off our massively popular Broadway Elite, or a massive $2000 off our ultra-luxury Amore Bay. Looking at swim spas? Try $3900 off our Pro EP-15. We've got discounts on every spa model - just ask our sales representatives for details.
---
Exclusive New Hot Tub Collection
Now available for immediate delivery!
Are you in the market for a hot tub so unique you won't find it anywhere else? Come see our exclusive Pacific Spas. These hot tubs take energy efficiency to the next level, with four discrete layers of insulation to ensure that you're not paying for lost heat. Featuring advanced Gecko In.YE touchscreen controls and XP3 Pumps, these are hot tubs that punch much higher than their price range. And best of all, we're introducing them for immediate delivery! Hurry to our stores so you can claim your spa before they've all been sold!
---
Swimming Pools Starting at $2799
In Stock Now - Start Swimming Today!
It's summer — the perfect season for swimming. With many public pools closing, now is the time to get a pool of your own.
Buying an above-ground pool today can be like navigating a minefield. Most of them are made of thin layers of vinyl, which is easily pierced - imagine having your pool literally pop! And many of them come with pumps and filters so tiny, they might better be put to use cleaning fish tanks!
We make things easier for you by making sure we only provide quality offerings. Our pools are made of Kevlar — the same materials as bulletproof vests - so you can be confident your pool will not pop or leak. We match your pool with full-sized pumps and filters — the very same kind used on big commercial concrete pools. We can even have it set up for you if you'd like!
Pools Now on Clearance - $1000 Off!
Pools In Stock Right Now
(As of 9/9/2020)
10' x 16' —

$3999

$2999
10' x 10' —

$3799

$2799
10' x 23' —

$4999

$3999
Splash Superpools In Stock Right Now
(As of 8/21/20)
9' x 17' —

$5899

$4899
13' x 21' —

$7299

$6299
13' x 25-½' —

$7699

$6699
16' Round —

$5099

$4099
Prices include local delivery and professional-grade pump and filter.
---
*Speak with our sales representatives for more details. Financing is available on approved credit.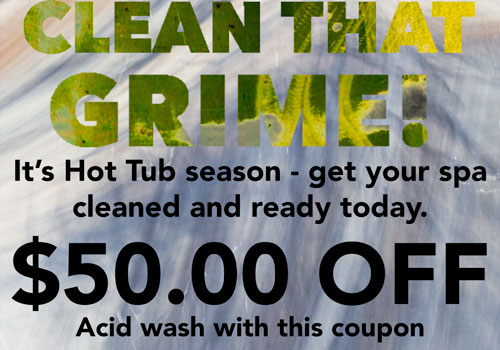 ---
Whiteswan Pools and Spas
Cerritos
15965 Piuma Ave.
Cerritos
,
CA
90703
562-483-0043
Hours of Operations
Sunday and Monday
By Appointment Only
Whiteswan Pools and Spas
Oxnard
3007 Ventura Blvd.
Oxnard
,
CA
93036
805-981-8112
Hours of Operations
Sunday and Monday
By Appointment Only
Whiteswan Pools and Spas
Santa Clarita
19443 Soledad Canyon Road
Suite 115
Santa Clarita
,
CA
91351
661-250-8112
Hours of Operations
Sunday and Monday
By Appointment Only
Get Directions to your local Whiteswan Pool and Spa Store