Up To $1000 Off Plus Free SmartTub With Your New Hot Tub!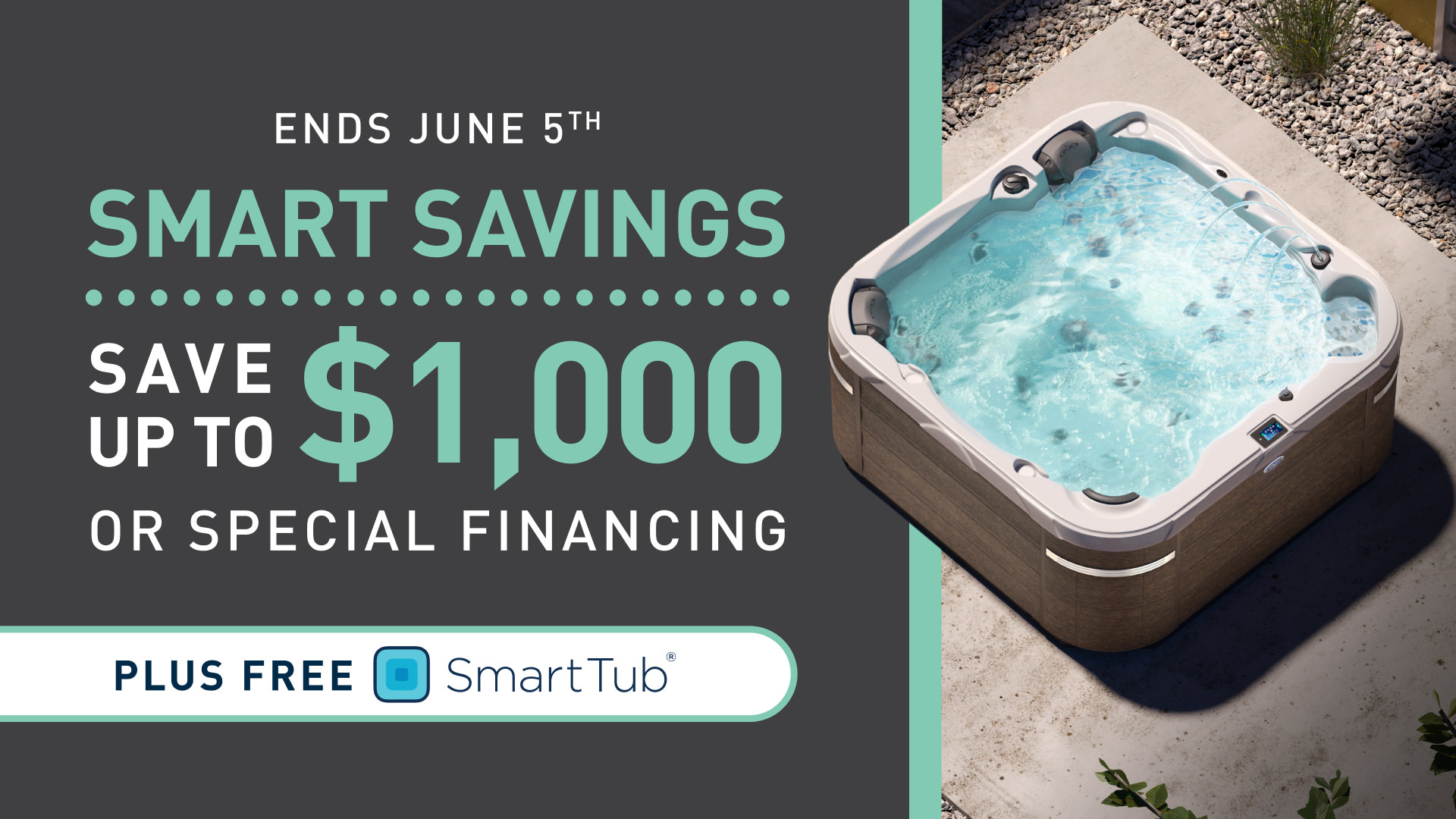 Spend this Memorial Day Weekend in your own private hot tub! We're proud to say that we can make it easier for you; from now until May 30, you can get your choice of up to $1000 off or 0% interest financing on our wide selection of Dimension One Spas - both in stock and special order models! And we're sweetening the pot even more this time; we're throwing in SmartTub for free - A $1000 value!
SmartTub is D1's unique remote control system for spas that allows you to remotely control your spa with a cell phone app. Unlike other hot tub remote systems, you don't need to route a cable or extend your wifi network in order to use it, and there's no special router configuration required. SmartTub connects directly via cellular data networks! And it's more than a remote control; it also notifies you if something goes wrong with your hot tub and lets you monitor energy usage. And with the new Smart Heat mode, it can even optimize the heating schedule based on your usage to save you some money!
Just hurry in - this promotion ends on Tuesday May 30
Get a Quote
---
Set up a Wet Test
---
In-Store Appointment