Wayfarer
@home Series by dimension one
---
Features and Options
The Ultralife Shell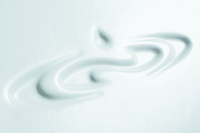 It is a fact that the surface of a spa is the most stressed and abused part of any spa design. Dimension One is the only manufacturer to offer shells made out of Ultralife. Ultralife is the strongest shell material in the industry. How strong is it? So strong that we offer it with a lifetime warranty.
As a bonus, it's also slip-resistant., so you don't need to worry about having dangerous accidents when getting in and out of your spa.
Click to expand
Flex Therapy Pillows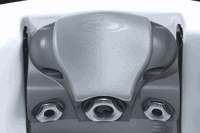 Dimension One's Flex Therapy Pillows are a godsend for anyone who gets upper back and neck pains. The jets are mounted along with a comfortable headrest on an adjustable carriage, allowing you to get a perfect massage made just for you.
Click to expand
Tactile Therapy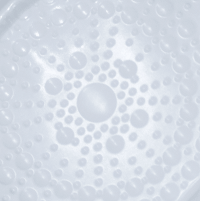 Dimension One is so dedicated to getting you the best possible massage experience out of their spas that they make sure you are getting a massage even where they can't put any jets. This takes the form of several bumps coming from the floor, designed to hit key acupressure points to release stress.
Click to expand
Specifications
Seating Capacity
6-person spa
Dimensions
6'11 x 6'11 x 3' inches
Average Spa Volume
275 gallons
Dry Weight
688 lbs.
Total Filled Weight
2978 lbs.
Jet Pumps
2x 2HP Jet Pumps
Circulation Pump
optional
Filtration System
EZ-Lock Filtration System
Electrical Requirements
240V 40A
Get a Quote
---
Set up a Wet Test
---
In-Store Appointment
Color Choices
Shell Colors
Cabinet Colors